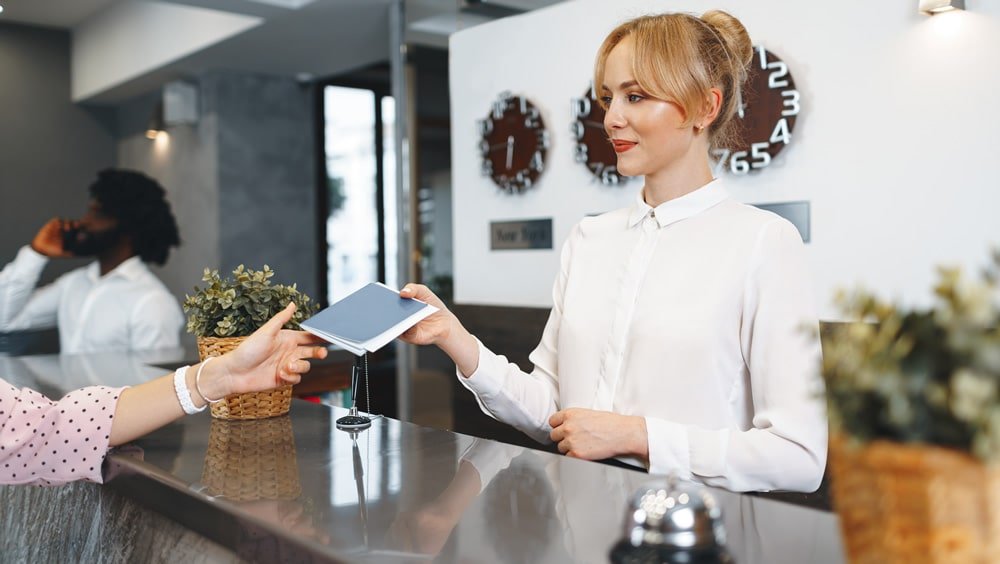 The hospitality and tourism industry includes a wide range of services that bring in people from all areas of life. Families going on vacation, to business professionals coming in for their first big proposal, the industry is ripe with people traveling and enjoying the areas they wish to see. The UNWTO estimates that there are over 1.4 billion people traveling internationally, and this number is only increasing. Managing even a fraction of this number is a difficult and arduous task. Industry owners are in search of a full-proof solution that could help mitigate issues, protect property, and promote an environment of safety and security for both guests and employees alike.
Why A Visitor Management System?
A Visitor Management System is the solution for the industry to manage the influx of guests, promote safety and security, and prevent crime and property damage from occurring. A system such as this would be able to record previous guest visits and all relevant information related to that. If the guest has previously trespassed, that information would be available in the system to prevent the individual from causing the same problem at a different location.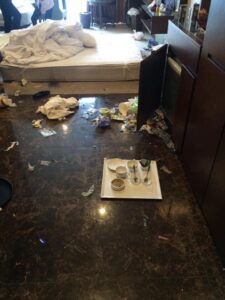 Every day Hotels welcome and accommodate hundreds and thousands of guests traveling worldwide. It can not only be time-consuming and difficult to log each time a guest causes an issue or damages the room, but it's nearly impossible to provide that information to another hotel for reference or guidance. Imagine a guest that jumps from hotel to hotel and damages the room, when you go to collect a payment, they don't have enough to cover all the cost. What if you check-in a guest with an active warrant and they begin causing issues and harassing the guests? Unfortunately, that is a reality for many hotels around the globe, and the rising cost of damage is only increasing year after year.
What is a Visitor Management System?
A Management System provides hotel owners and others the ability to record guest and visitor information to a database and keep it for any future references. This database is accessible by others in the Management System and can be shared easily and instantly.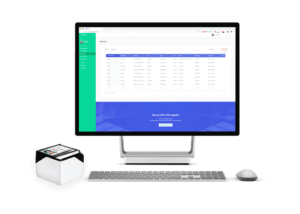 If a guest was previously banned for criminal activity, that information can be submitted into the system and another hotel can bring it up if the guest arrives at their establishment. Some Management Systems are connected to active warrant lists and can help thwart criminal activity and help owners alert police before a crime has been committed on their property.
A few key features of a good Visitor Management System would be the following;
Capturing and storing guest and visitor demographic data.
Scanning and securely storing identification documents. (Passport/NID/Driver License)
Validating the expiration date of documents. (If Applicable)
Verifying Visitors Phone Number.
Capturing and Securely Storing digital photo of the identification.
Capturing and Securely Storing biometric data. (If Applicable)
Scanning Business cards and signatures of the individual. (If Applicable)
Some systems will also include a process to verify an individual from previous stays such as the following;
Verifying Guest ID with a Unique Code.
Verifying Guest ID from a Verified mobile phone.
Verifying Guest ID from previously established biometric data.
Verifying Guest ID from a common occurrence of stays.
Information in the Visitor Management System can help assist property owners to protect their property and their guests by accessing the blacklisted visitor list and preventing them from staying at their establishment. This list is updated every time a partner on the network fills out the required form. After this the guest profile will have an alert anytime they try to check-in. And this alert will be available to everyone on the network.
Individuals or Groups can be blacklisted.
Blacklisted Individuals can be identified from any of the previously collected data.
Blacklisted visitors cannot generate a check-in process.
Any request or reservation from a blacklisted individual raises an alert in the management system.
Recap; Visitor Management System
A Visitor Management System is a safe and effective way to implement control over the safety and security of your establishment and allows you to create a safe environment for all guests or visitors. This allows the partner to not only increase reputation and influence but to provide a better stay for all involved, from families to business professionals, everyone wants to feel safe and secure when they travel. A system such as this can help your establishment prevent crime, assist with local law enforcement efforts, and protect your property.