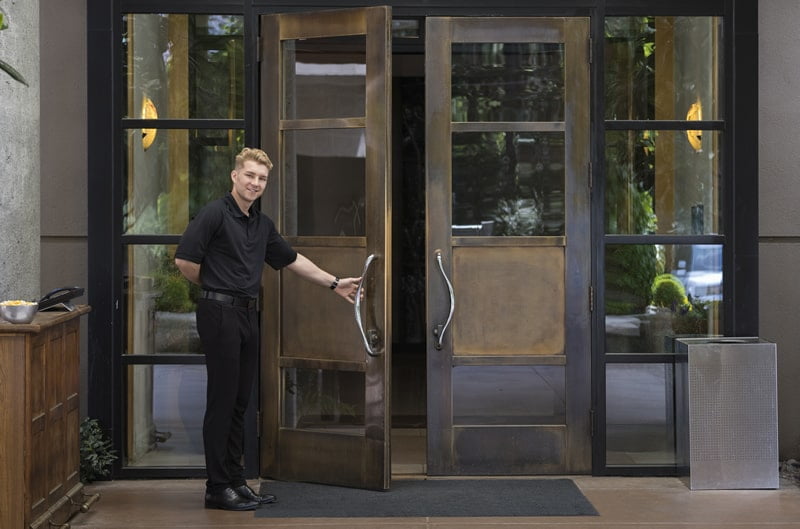 Managing Hotel Reputation
The hotel's reputation is created by both good and bad services provided to the customers. It is important for hotel owners and managers to keep track of their customers' reviews and feedback. A good hotel reputation helps the hotel attract new guests and retain regular guests. The profitability of hotels largely depends on their customer's satisfaction. A bad hotel reputation makes customers hesitant to book your hotel. According to TripAdvisor's research, 50 percent of travelers will not book a hotel without checking its online reviews (Hoisington, 2017). A bad reputation means fewer customers booking, reducing the hotel's revenues. A bad reputation will rank a hotel lower than other hotels in online search results. Most customers will prefer higher-ranking hotels. A lower rank means the hotel will receive fewer guests and charge less to remain competitive in the market. A bad reputation brings about poor ratings by customers lowering the hotel's online listings.
A bad reputation will push away many employees the hotel is trying to secure their services. Employees want to work in a conducive environment in a hotel with a good reputation to attract more customers and earn more from tips. Few employees mean the hotel is understaffed, leading to low-quality services and poor management. Poor hotel reputations can prevent potential investors from investing in your hotel. Investors invest their money in hotels they are sure will give positive returns. To earn profits, the hotel should attract more guests through their good online ratings and reputations.
Hotel owners and managers need to monitor their customers' comments on online platforms to protect their reputations. Protecting a hotel's reputation begins with providing high-quality services, such as hiring experienced employees who are polite and helpful, ensuring that the hotel's facilities are well maintained and of high quality. Comfortable beds, fast Wi-Fi connection, sufficient toiletries, clean bathrooms, good food, and entertainment will ensure guests are satisfied and come back. Word of mouth travels fast from guests who have experienced good hotel services to referred new guests creating customer loyalty. The hotel should use the community around it to spread word of mouth by giving them discounts and free tours in the hotel. Learning from both the good and bad of what is said about your competitors and improving on the services. Learning from a bad reputation from competitors can help take advantage of the situation and ensure that your hotel does not become the victim of the same situation.
Hotel management should respond to negative customers' reviews and fix the problems that the guests complained about. According to TripAdvisor, 85 percent of its users are impressed when hotels respond to negative reviews, showing them cared for and valued. The hotel can also send emails to guests within a day after their stay asking for post-stay feedback and fixing any problems mentioned. Sharing positive reviews on other online platforms will attract more guests to the hotel. In the hotel business, reputations and reviews are very important for profit-making. Ensuring you have a good reputation should be your top priority.